We Are So Glad You Are Here!

Can you see our tails wagging?
Well, they are.
Why?
Because you are here with us on the Woo Woo Web.
Sniff around and find out more about Woo Woo Junction
and The Naughty Dogs!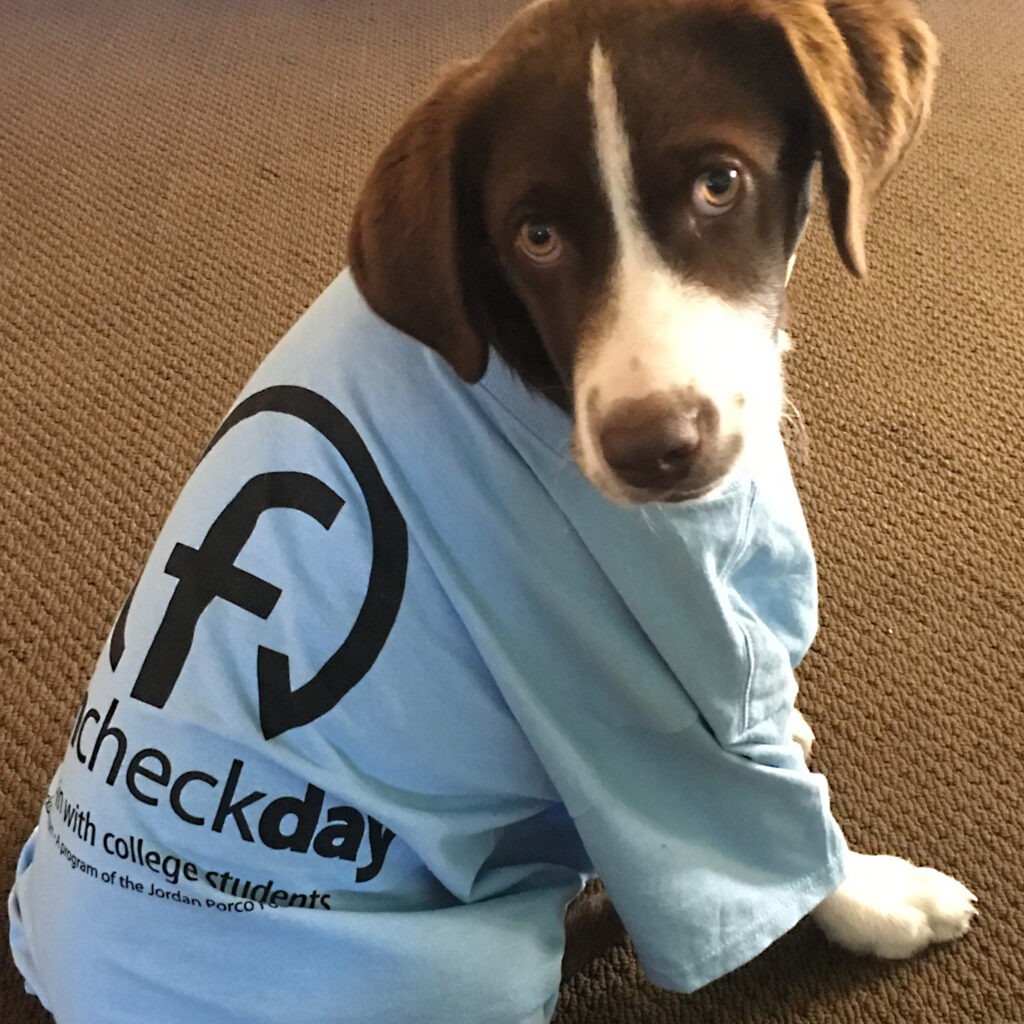 The Naughty Dogs love to provide books to not-for-profit organizations that benefit dogs, animals, and children. If you are such an organization, and would like to purchase a bunch of books at a low cost and then sell them or auction them off, let the humans who help us with that type of thing, know! (Secret: That is Otto in the picture. He is a Naughty Dog too. You will meet him in another story. He is modeling one of our favorite Non-Profit's t-shirts: Fresh Check Day).
BARK AT US
Go out the road and down the street.
Turn left at the fire hydrant and right at the tree.
Walk carefully over the long wooden bridge.
Stomp your feet twice, and step over the ridge.
Climb the highest mountain in front of you.
No, not that one. The one with the view!
Now STOP! Look down. Can you see the big door?
There's a heart you can open, and see what's in store...